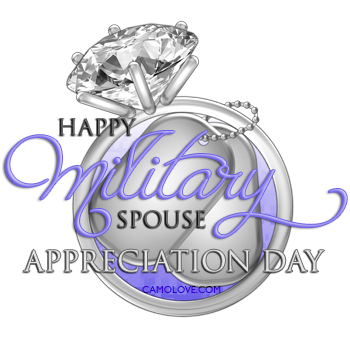 I just wanted to wish some of the strongest women I know a Happy Military Spouse Appreciation Day!
I feel honored to share this day with awesome women who stand behind their military men! You've probably heard it before - It's not always easy being a military wife
but we wouldn't trade it for anything. It's nice to have someone to vent to who knows exactly what you're going through. Thank you for all of the support and advice.